How this is possible, I don't even know. Six months is a huge milestone! There is no way that our little love has been with us for half a year. Crazy how fast time goes.

I am absolutely loving this stage with Nora. She is so much fun. She is learning more and more everyday. I love seeing her discover new things.

Nora is a growing girl! She is in the 75 percentile for weight (13 lbs 14 oz) and height (about 27 in).

The things she loves most are her jumperoo (will get on video. It's hilarious), walks/jogs, swimming, bath time, her pup, food, and being outside.

Again, I took a ton of pics. Gotta love those bloopers :)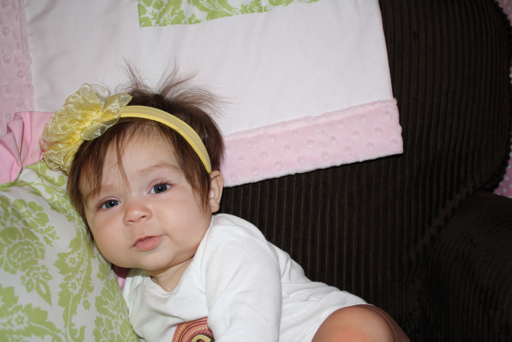 Some of these faces are 'so Nora'. We love our hot mess 6th month old!